25 years building a scientific consensus on herbal medicines
ESCOP was founded in June 1989 as an umbrella organisation representing national herbal medicine or phytotherapy associations across Europe, especially in their discussions with European medicines regulators. In particular it produces state-of-the-art reviews of the therapeutic use of leading herbal medicinal products, based on the latest evidence and on leading expertise across Europe.
---
ESCOP Herb Reference Smartphone App
The ESCOP Herb Reference is an app that lists over 100 herbs and their uses for a range of everyday conditions. It is distilled from ESCOP's reference texts, used to set standards for those manufacturing herbal medicines officially licensed by medicines regulators in Europe. You can search for the condition that most interests you. In each case there will be a list of herbs that are appropriate, by either English or scientific name. When you choose a herb you will see from its lists of uses how it matches your personal needs.
For each herb there is also useful information on minimum quality standards and relevant safety and dosage information. This is particularly useful when so many herbal products are sold without quality standards and clear information to users.  NOW AVAILABLE FOR iOS (Apple) via the iTunes store AND COMING SOON FOR ANDROID DEVICES.
---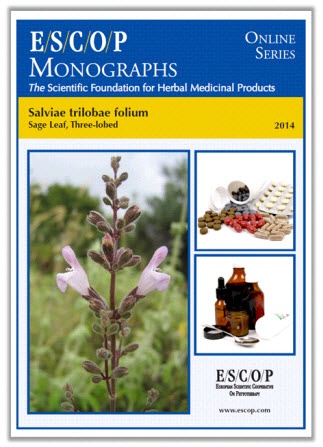 ESCOP is pleased to announce that future production will be in the form of individual monographs available for instant  download with Adobe pdf.
In this form they will be able to be updated to take account of the rapidly increasing amount of new scientific information. It will also allow users to choose only those monographs that interest them.
Click here to see the complete list of single monographs currently available.
---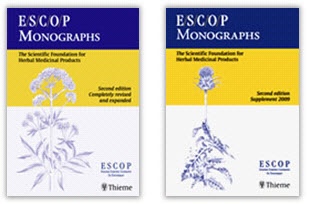 Hardback editions on the original ESCOP monograph (First and Second edition), published in collaboration with Thieme Verlag are classic references available to order. read more
The ESCOP family
In September 2014 the Board and Scientific Committee joined with three founders to celebrate the 25th Annual Meeting of ESCOP. The venue, in Unkel Germany, was close to where ESCOP met for the first time in Cologne.