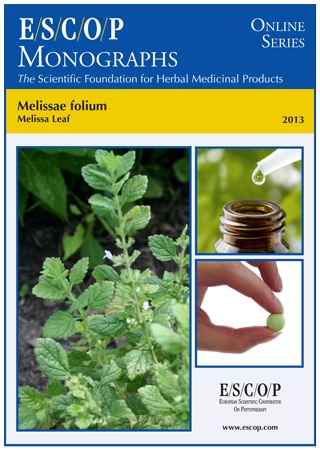 Melissae folium
Melissa leaf
Melissa officinalis L.
Published 2013
Format: PDF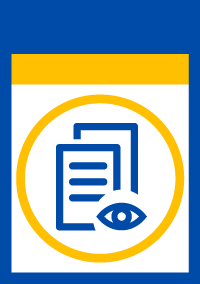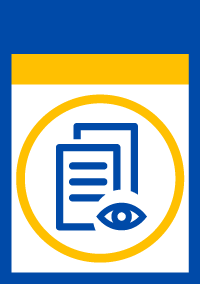 Online viewing (for only €30 per year, you can view online all the monographs)
SUMMARY:
The herbal monograph selects and summarises scientific studies and textbooks regarding  efficacy, dosage and safety to support the therapeutic uses of melissa leaf. This herbal substance by definition consists of the dried leaves of Melissa officinalis L.
Studies with its main characteristic constituents the phenylpropanoids, in particular rosmarinic acid, the essential oil and flavonoids are included.
The therapeutic indications are tenseness, rest­­less­ness, irritability and the symp­to­ma­tic treat­ment of digestive dis­orders and herpes labialis.
Administration of melissa leaf addresses posology; its duration of use; contra-indications;  special warnings; special precautions for use; interactions with other medicinal products; other forms of interaction; in pregnancy and lactation; its effects on ability to drive;  undesirable effects; overdose.
In vitro experiments with melissa leaf demonstrate antiviral, antispasmodic, antimicrobial and antioxidant properties.
In vivo experiments in animals demonstrate anxiolytic, sedative, anti-inflammatory, hepato- and gastro-protective activities.
Pharmacological studies in humans concern effects on mood and cognitive performance. Controlled clinical studies with melissa leaf demonstrated its use as cognitive enhancer, sedative, anxiolytic and antidepressant in patients, as well as in sleep disorders and as an antiherpetic.
Preclinical safety data for melissa leaf and melissa essential oil were assessed in toxicity studies.
Safety data were assessed in human studies.
The selection of literature cited in the monograph is aimed at compiling relevant information about the possible physiological roles of melissa leaf and its major constituents.
KEYWORDS:
Melissa officinalis L.
Melissae folium
Melissa Leaf, Lemon balm leaf
Tenseness; Rest­­less­ness; Irritability; Digestive dis­orders, minor spasms; Herpes labialis (cold sores)