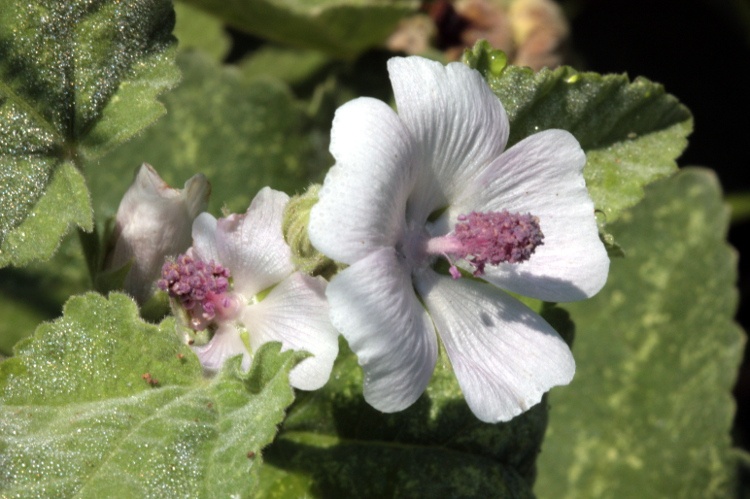 The leaves and roots of  Marshmallow (Althaea officinalis L.) have traditionally been used in the treatment of gastrointestinal and respiratory diseases, in case of dry cough, irritation of the oral, pharyngeal or gastric mucosa. The therapeutic effects of this plant are related to its polysaccharide content. These compounds modulate the immune system, however, their effect is partly based on the physical protection of the mucous membranes.
A recent study examined the protecting effect of a marshmallow root-containing product in an experimental model. The adherence of a marshmallow mucopolysaccharide-containing product on animal mucosa was demonstrated in an in vitro experiment, which confirmed its bioadhesive film-forming properties. In a subsequent study, the inhibition of permeation of caffeine (a model compound to test the effect of the absorption of single substances) was demonstrated, however, in this case the contribution of marshmallow polysaccharide was equivocal. These results support the importance of the physical effect of Althaea officinalis polysaccharides in case of mucosal application.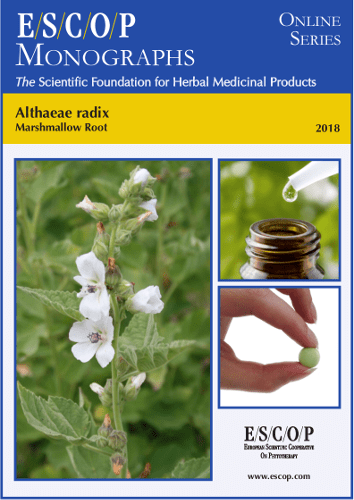 More info: European Scientific Cooperative On Phytotherapy. ESCOP monographs The Scientific Foundation for Herbal Medicinal Products. Online series. Althaea radix (Marshmallow Root). Exeter: ESCOP; 2018. Available in February 2019.