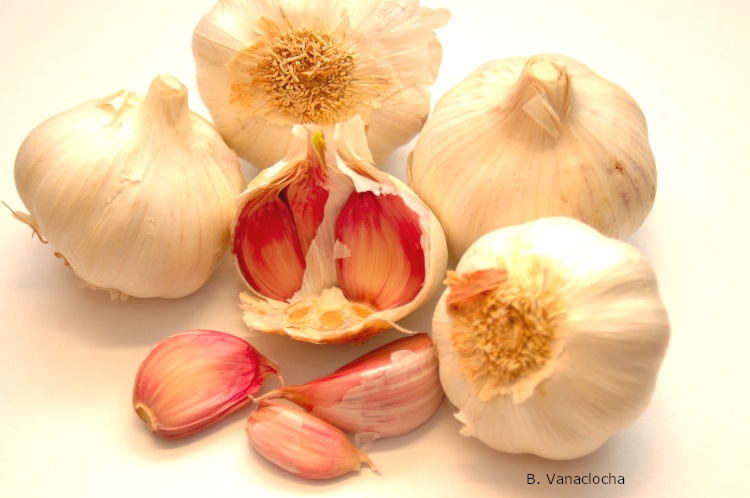 Different Allium species have been applied both internally and externally in traditional medicinal systems. Of these, garlic is considered to be the part of evidence-based medicine. Its therapeutic indications are primary related to its cardiovascular effects (prophylaxis of atherosclerosis; treatment of elevated blood lipid levels if insufficiently controlled by diet; supportive treatment of hypertension). Moreover, it is also used to reduce the severity of upper respiratory tract infections and catarrhal conditions.
Allium species are also part of the diet. The bulbs of onion and garlic, the leaves of ramsons and leek are consumed worldwide. These plants contain remarkable amounts of bioactive constituents, especially sulphur-containing compounds. Some of these compounds exert chemopreventive effect, as confirmed in different in vitro studies. The goal of a hospital-based matched case-control study was to assess and identify the association between the intake of Allium vegetables and colorectal cancer.
833 consecutively recruited patients with colorectal cancer were matched to an equal number of controls by age, sex, and residence area in Northeast China. A decreased risk of colorectal cancer was observed for the consumption of Allium vegetables (garlic, garlic stalks, leek, onion, and spring onion) in both sexes. The consumption of individual vegetables and the total intake was proved to be preventive, except one setting: garlic intake was not found to be preventive in case of distal colon cancer.
A major strength of this study is that the large sample size in the current study allows subgroup analyses, i.e. to assess the effects of different plants of proximal, distal colon cancer and rectal cancer. Although the presented study provides evidence for the preventive effect of Allium species in case of colorectal cancer, the impact of different genetic characteristics of study populations, and the influence of cooking methods should be incorporated into future analyses.
Reference: Xin Wu, Jing Shi, Wan-xia Fang, Xiao-yu Guo, Ling-yun Zhang, Yun-peng Liu, Zhi Li. Allium vegetables are associated with reduced risk of colorectal cancer: A hospital-based matched case-control study in China. Asia-Pacific Journal of Clinical Oncology, 2019; DOI: 10.1111/ajco.13133.
More information about garlic: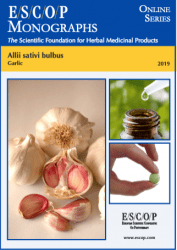 European Scientific Cooperative On Phytotherapy. ESCOP monographs The Scientific Foundation for Herbal Medicinal Products. Online series. Allii sativi bulbus (Garlic). Exeter: ESCOP; 2019.