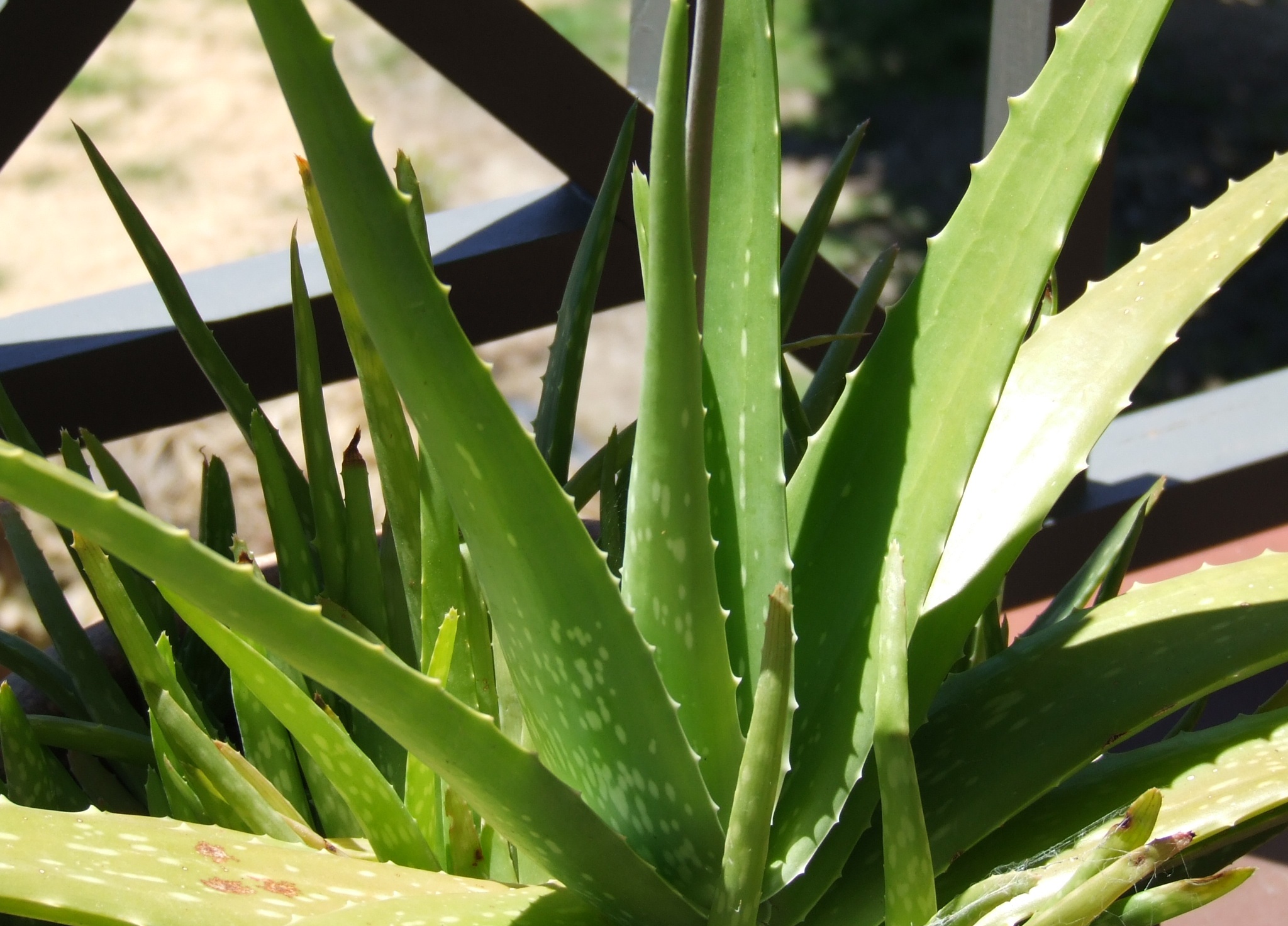 Several natural products are used in the alleviation of symptoms of autoimmune thyroid disease, including omega-3-fatty acids, L-carnitine, selenium and myoinositol. The clinical efficacy of these compounds has not been confirmed convincingly.
The gel of Aloe vera (L.) Burm.f. (syn: Aloe barbadensis Miller) has been used for several purposes, especially externally to treat burns and minor skin lesions. The gel, due to its polysaccharide content is occasionally also applied as a laxative, however, its potency is much weaker than that of the dried juice of the aloe leaves (more info below), which contains the strong laxative barbaloin.
However, the effect of aloe juice on thyroid function has never been studied and there are no folk medicinal data referring to this kind of effect.
One Italian researcher, who has a history of Hashimoto's thyroiditis-associated mild hypothyroidism, decided to take aloe juice, at the dose of 50 ml daily as mild laxative. At the biochemical check performed three months after having started taking aloe gel, she was surprised by the remarkable improvement of all indices [serum thyroperoxidase autoantibodies (TPOAb), thyrotropin (TSH), and thyroxine (FT4)] related to her illness. The improvement was even more significant after six months. Based on this experience, the research group decided to assess the efficacy of aloe gel in a carefully designed clinical trial on women with Hashimoto's thyroiditis-related subclinical hypothyroidism who were not treated with levothyroxine.
30 women with levothyroxine-untreated Hashimoto's thyroiditis and high TPOAb levels were enrolled. All of them took 50 ml aloe juice daily for nine months and were tested for serum TSH, FT4, free triiodothyronine (FT3) and TPOAb. TSH, FT4 and TPOAb improved significantly already at month 3 and further (−61%, +23% and −56%, respectively) at month 9. FT3 decreased significantly at month 3 (−16%) but its level did nut further decrease. No adverse efects were reported during the study. 15 untreated women with Hashimoto's thyroiditis of comparable age and baseline levels of TSH, FT4, FT3 and TPOAb served as control group. None of their measured indices changed during the 9 month observation period.
This was the first report of the beneficial effect of aloe juice in case of Hashimoto's thyroiditis. A 9-month treatment with 50 ml/day of Aloe vera juice restored euthyroidism in 100% of Hashimoto's thyroiditis -related initial hypothyroidism, with statistically significant improvement in biochemical markers. The mechanism of action is not known, however, it might be related to the well-known immunomodulating effect of the gel, which migh decrease intrathyroid inflammation.
Author: Dezsö Csupor. Department of Pharmacognosy, Faculty of Pharmacy, University of Szeged (Hungary). President of the Medicinal Plant Section of the Hungarian Society of Pharmaceutical Sciences.
Reference: Metro D, Cernaro V, Papa M, Benvenga S. Marked improvement of thyroid function and autoimmunity by Aloe barbadensis Miller juice in patients with subclinical hypothyroidism. J Clin Transl Endocrinol. February 2018;11:18-25. doi: 10.1016/j.jcte.2018.01.003.
More info: