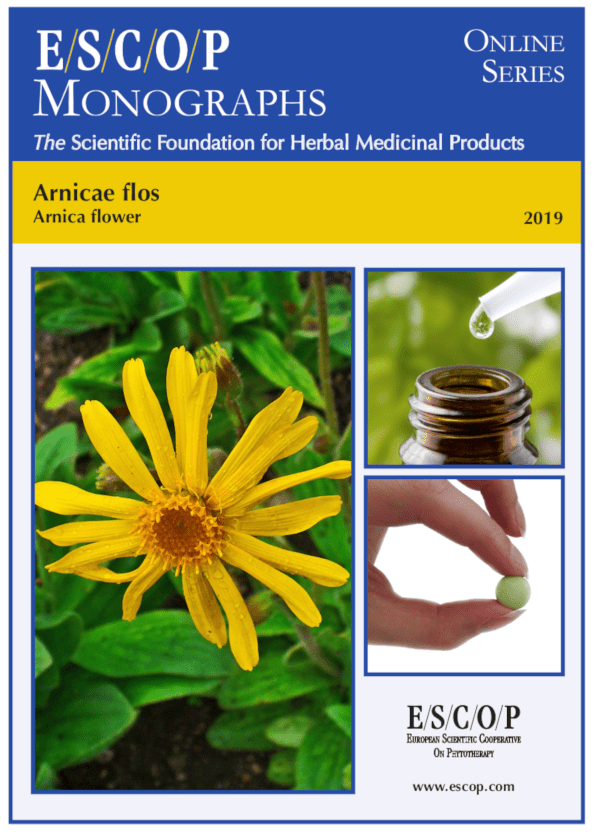 Arnicae flos
Arnica flower
Arnica montana L.
Published: 2019
Format: PDF, 18 pages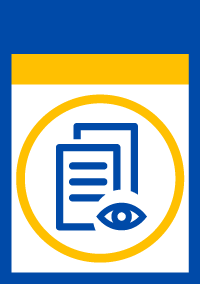 Online viewing (for only €30 per year, you can view online all the monographs; free for members of societies belonging to ESCOP)
Summary
The herbal monograph selects and summarises scientific studies and textbooks regarding efficacy, dosage, and safety to support the therapeutic uses of arnica flower.
This herbal drug by definition consists of the whole or partially broken, dried flower-heads of Arnica montana L.
Studies with its main characteristic constituents sesquiterpene lactones, helenalin, and dihydrohelenalin are included.
The therapeutic indications are external use for bruises, sprains, and inflammation caused by insect bites; gingivitis and aphthous ulcers; symptomatic treatment of rheumatic complaints and muscular pain.
Administration of arnica flower addresses posology; its duration of use; contra-indications; special warnings; special precautions for use; interactions with other medicinal products; other forms of interaction; in pregnancy and lactation; its effects on the ability to drive; undesirable effects; overdose.
In vitro experiments with arnica flower or its constituent helenalin demonstrated anti-inflammatory, antimicrobial activity, and antioxidant, immunotoxic, cytotoxic and anti-platelet effects.
In vivo experiments with arnica flower or its extracts, demonstrated anti-inflammatory, tumour-inhibiting, antimicrobial and bronchodilatory properties.
A pharmacological study in well-trained male runners found that the application of an arnica gel led to the perception of significantly less pain three days after eccentric exercise.
Controlled clinical studies with arnica extracts demonstrated its use in patients with varicosis, osteoarthritis, bruises, ecchymosis and lesions of the oral mucosa.
Preclinical safety data were assessed in toxicity studies.
Safety data were assessed in human studies. Skin irritation from arnica can occur.
The selection of literature cited in the monograph is aimed at bringing together relevant information about the possible physiological roles of arnica and its major constituents.
Keywords:
Arnicae flos
Arnica flower
Arnica montana L.
Dermatological disorders

Bruises
Sprains
Insect bites

Mouth and throat disorders

Gingivitis
Aphthous ulcers

Pain and inflammation

Rheumatic complaints
Muscular pain
Reference: European Scientific Cooperative on Phytotherapy. ESCOP monographs, The Scientific Foundation for Herbal Medicinal Products. Online series. Arnicae flos (Arnica flower). Exeter: ESCOP; 2019.