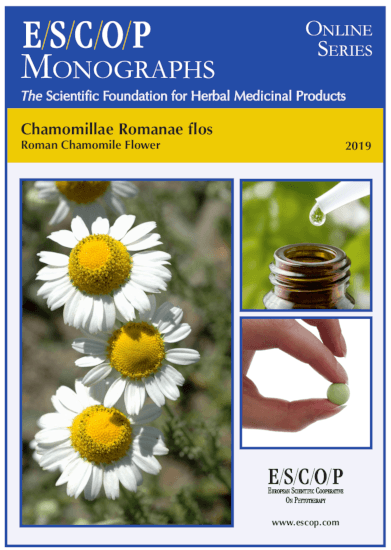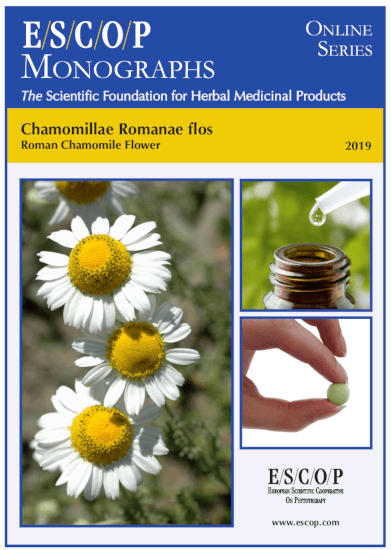 Chamomillae romanae flos
Roman chamomile flower
Chamaemelum nobile (L.) All. (Syn: Anthemis nobilis L.)
Published 2019
Format: PDF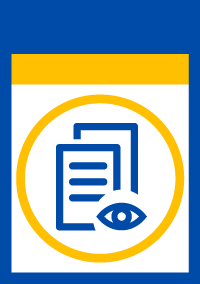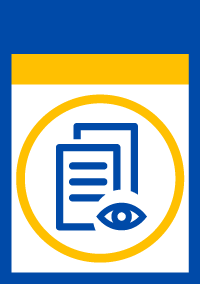 Online viewing (for only €30 per year, you can view online all the monographs)
SUMMARY
The herbal monograph selects and summarizes scientific studies and textbooks regarding efficacy, dosage and safety to support the therapeutic uses of roman chamomile flower.
This herbal drug by definition consists of the dried flower-heads of the cultivated double flowered variety of Chamaemelum nobile (L.) All. (syn. Anthemis nobilis L.).
Studies with its main characteristic constituents the essential oil and flavonoids such as apigenin-glycosides are included. The therapeutic indications are symptomatic treatment of mild dyspeptic complaints, such as bloating, nausea, flatulence and lack of appetite, minor inflammations of the oral mucosa and skin in wounds and abrasions; as an itch-relieving agent and for eye irritation or discomfort.
Administration of roman chamomile flower addresses posology; its duration of use; contra-indications; special warnings; special precautions for use; interactions with other medicinal products; other forms of interaction; in pregnancy and lactation; its effects on ability to drive; undesirable effects; overdose.
In vitro experiments with roman chamomile flower or its essential oil demonstrated antimicrobial, antiplatelet and anti-inflammatory effects. In vivo experiments with roman chamomile flower, its oil and extracts in animals showed anti-inflammatory, diuretic and hypoglycemic properties.
Preclinical safety data were assessed in toxicity studies. Safety data were assessed in human studies. Sensitization to roman chamomile flower or its oil has been reported.
The selection of literature cited in the monograph is aimed at bringing together relevant information about the possible physiological roles of roman chamomile flower and its major constituents.
KEYWORDS
Chamomillae romanae flos
Roman chamomile flower
Chamaemelum nobile (L.) All.
Anthemis nobilis L.
Dyspeptic complaints, bloating, nausea, flatulence and lack of appetite
Inflammations of the oral mucosa and skin
Eye irritation or discomfort