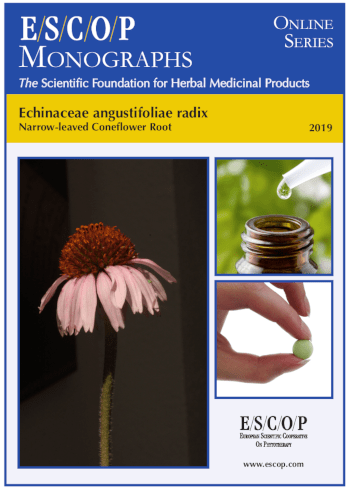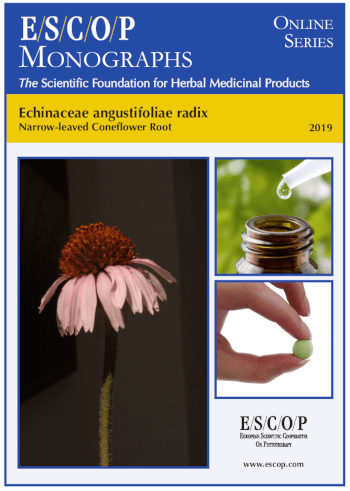 Echinaceae angustifoliae radix
Narrow-leaved coneflower root
Published 2019
Format: PDF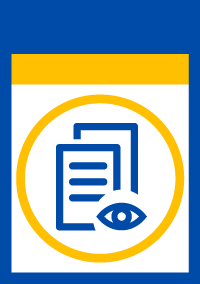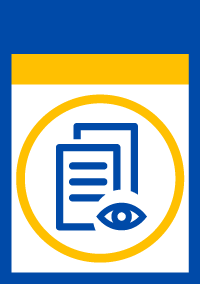 Online viewing (for only €30 per year, you can view online all the monographs)
SUMMARY
The herbal monograph selects and summarises scientific studies and textbooks regarding efficacy, dosage and safety to support the therapeutic uses of narrow-leaved coneflower root.
This herbal drug by definition consists of the dried, whole or cut, underground parts of Echinacea angustifolia DC.
Studies with its characteristic constituents echinacoside, alkamides, polysaccharides and glycoproteins are included. The therapeutic indications are adjuvant therapy and prophylaxis of recurrent infections of the upper respiratory tract (common cold).
Administration of narrow-leaved coneflower root addresses posology; duration of use; contra-indications; special warnings; special precautions for use; interactions with other medicinal products; other forms of interaction; use in pregnancy and lactation; effects on ability to drive; undesirable effects and overdose.
In vitro experiments demonstrated immunostimulatory, immunomodulatory, antioxidant, antiviral and antifungal effects. In vivo experiments showed phagocytosis-stimulating and immunomodulating properties.
A pharmacological study in humans for the treatment of the common cold concerned experimental rhinovirus (HRV type 39) infections. A placebo controlled clinical study indicated a 13% relative reduction of infection in the narrow-leaved coneflower root group.
Pharmacokinetic studies assessed in healthy volunteers, showed that alkamides were rapidly absorbed. Preclinical safety data were assessed in toxicity studies. Safety data were assessed in human studies, where mild adverse events were reported.
The selection of literature cited in the monograph is aimed at bringing together relevant information about the possible physiological roles of narrow-leaved coneflower root and its major constituents.
KEYWORS
Echinaceae angustifoliae radix
Narrow-leaved coneflower root
Echinacea angustifolia DC.
Adjuvant therapy and prophylaxis of recurrent Infections of the upper respiratory tract (common cold).