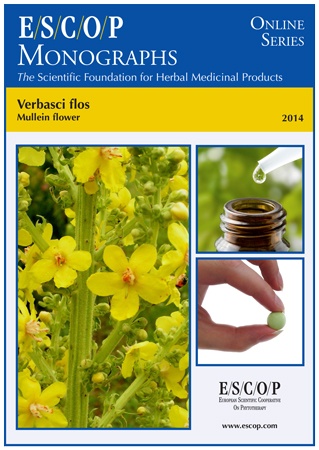 Verbasci flos
Mullein Flower
Verbascum thapsus L., Verbascum densiflorum Bert. (Syn: Verbascum thapsiforme Schrad), Verbascum phlomoides L.
Published 2014
Format: PDF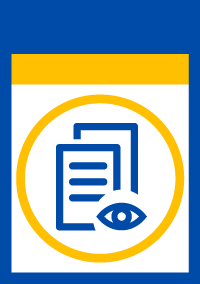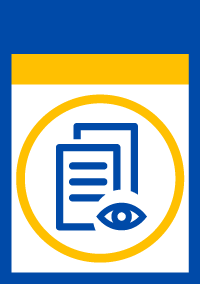 Online viewing (for only €30 per year, you can view online all the monographs)
SUMMARY:
The herbal monograph summarises scientific studies and textbooks regarding efficacy, dosage, indications and safety to support the long-standing use of mullein flower.
The botanical definition of the herbal drug is the dried flower, reduced to the corolla and the androecium of Verbascum thapsus L., V. densiflorum; [syn. V. thapsiforme  Schrad] and V. phlomoides L.
Studies with its main characteristic constituents:  flavonoids, iridoid and phenyl-ethanoid glycosides, saponins and polysaccharides are included.
The therapeutic indication is common cold with cough, sore throat, as a demulcent and mild expectorant.
Administration of mullein flower addresses: dosage; its duration of use; contra-indications; special warnings; special precautions for use; interactions with other medicinal products; other forms of interaction; in pregnancy and lactation; its effects on ability to drive; undesirable effects; overdose.
In vitro experiments with mullein flower extracts or its constituents demonstrate antiviral, antibacterial, antioxidant, radical scavenging, cytotoxic and anti-inflammatory activities.
In vivo experiments with mullein flower extracts in animals indicate anti-inflammatory, analgesic and anti-nociceptive properties.
The selection of literature cited in the monograph is aimed at bringing together relevant information about the possible physiological roles of mullein flower and its major constituents.
KEYWORDS:
Verbascum thapsus L., Verbascum densiflorum Bert. (Verbascum thapsiforme Schrad), Verbascum phlomoides L.
Verbasci flos
Mullein flower
Common cold with cough, sore throat; Expectorant