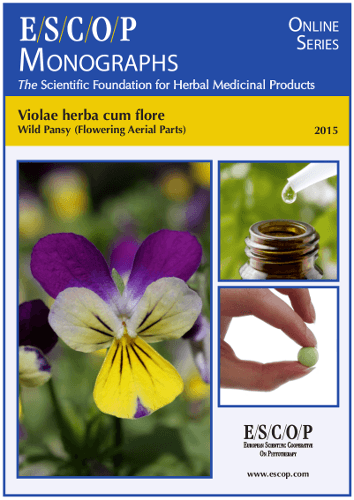 Violae herba cum flore
Wild Pansy (Flowering Aerial Parts)
Viola arvensis Murray; Viola tricolor L.
Published 2015
Format: PDF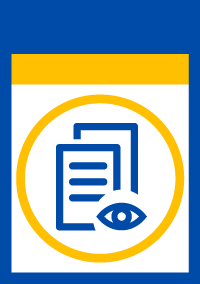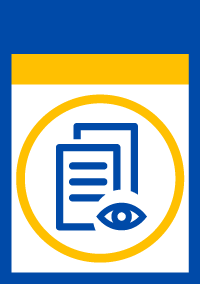 Online viewing (for only €30 per year, you can view online all the monographs)
SUMMARY:
The herbal monograph summarises scientific studies and textbooks regarding efficacy, dosage, indications and safety to support the long-standing use of wild pansy.
The herbal drug by definition consists of the dried flowering aerial parts of Viola arvensis Murray and / or Viola tricolor L.
Studies with some of its main characteristic constituents, flavonoids, phenolic acids, carotenoids and cyclotides, are included.
The therapeutic indication is based on human experience and long-standing use: skin disorders such as eczema, seborrhoea, impetigo and acne, as well as cradle cap and nappy-rash of infants.
Administration of wild pansy addresses dosage; duration of use; contra-indications; special warnings; special precautions for use; interactions with other medicinal products; other forms of interaction; its effects on ability to drive; undesirable effects; overdose.
In vitro experiments with wild pansy showed antibacterial and antioxidant activities, certain constituents exhibited cytotoxic activity against cancer cell lines.
In vivo experiments in animals demonstrated anti-nociceptive, anti-inflammatory and diuretic activities, in rats improvement of induced eczema was described.
There are no reports about undesirable effects by wild pansy.
The selection of literature cited in the monograph is aimed at bringing together relevant information about the possible pharmacological properties of wild pansy.
KEYWORDS:
Viola arvensis Murray; Viola tricolor L.
Violae herba cum flore
Wild Pansy, Heartsease
Acne; Eczema; Impetigo; Nappy rash