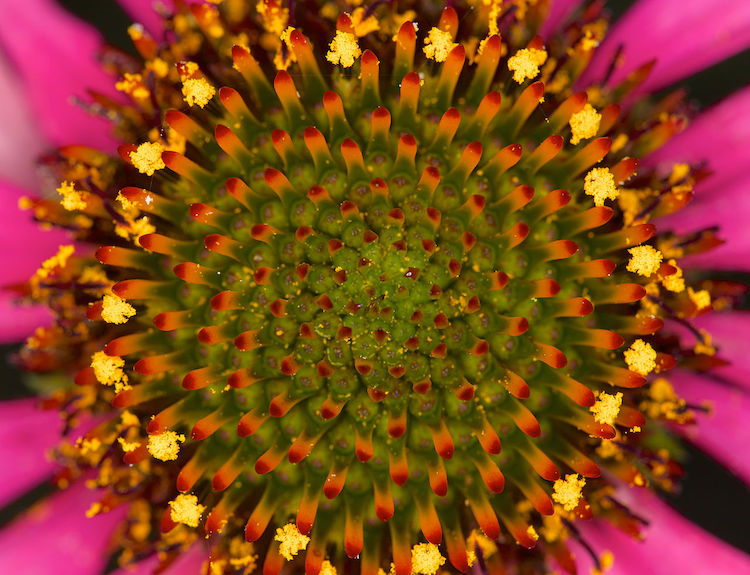 The roots of Echinacea angustifolia have been used in the therapy and prophylaxis of upper respiratory tract infections. This indication is related to the immunomodulating and antiviral effect of the roots. Although the exact mechanism of action is not known, several groups of compounds (polysaccharides, glycoproteins, alkamides) may have a role in this bioactivity.
According to a recently published paper, the latter group of compounds may exert central nervous system as well. The effect of certain alkamides on cannabinoid receptors has been confirmed previously, and in case of Echinacea alkamides it has been shown that these can pass the brain-blood barrier. The therapeutic relevance of these preclinical findings has been studied in a recently published clinical trial, which was carried out with the participation of 62 physically healthy volunteers. The participants received either 80 mg Echinacea extract (DER = 1:8, standardized to contain 1-1,5% of alkamide) or placebo for one week. In the Echinacea group, state anxiety scores decreased by approximately 11 points after seven days, compared with only 3 points in the placebo group. This effect was maintained until the end of a 3-week long washout period. Adverse effects were observed in the placebo group only.
Reference: Haller J, Krecsak L, Zámbori J. Double‐blind placebo-controlled trial of the anxiolytic effects of a standardized Echinacea extract. Phytotherapy Research 2019: 1-9. https://doi.org/10.1002/ptr.6558.
MORE INFO: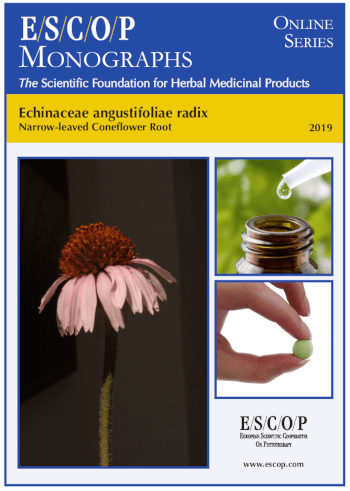 ESCOP monographs The Scientific Foundation for Herbal Medicinal Products. Online series. Echinaceae angustifoliae radix (Narrow-leaved coneflower root). Exeter: ESCOP; 2019.