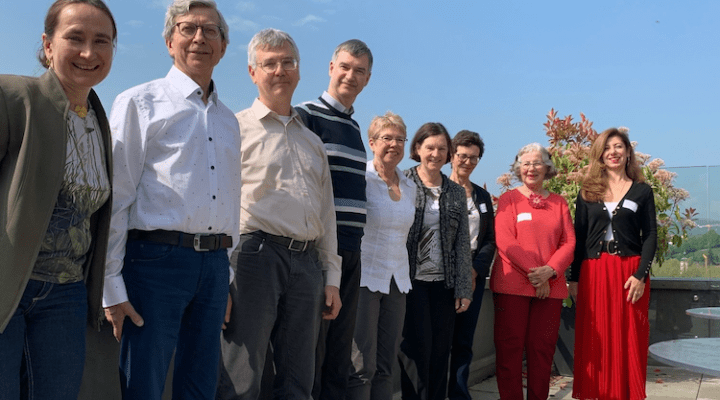 On May 6th and 7th 2022, the 133rd meeting of the ESCOP Scientific Committee took place in Laufen, Switzerland. After many virtual conferences during the pandemic, a face-to-face meeting with the majority of the delegates was possible.
On invitation of the Ricola company, the Committee held the meeting in the exceptional clay building of the architects Herzog & de Meuron and was busily working on monographs such as Bacopa monieri, Passiflorae herba and Rosmarini aetheroleum, among others.
During a visit to the Kräutergarten Nenzlingen the members of the Committee got to know the efforts of Ricola concerning educational work on medicinal plants.
Many thanks to Dr. Evelyn Wolfram for organizing the meeting and to Ricola for hosting the meeting.