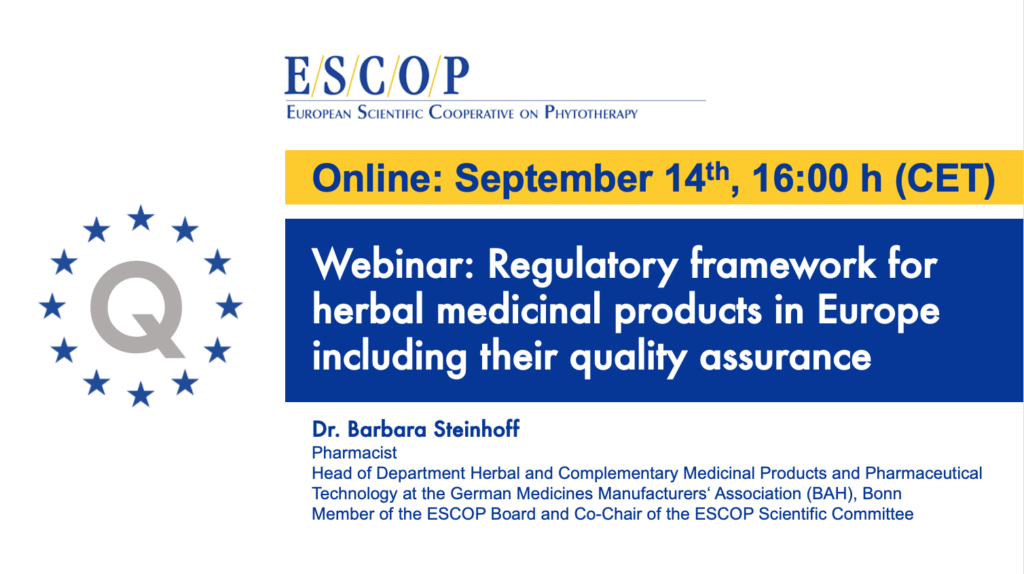 Online: September 14th, 2022, 16:00 h (CET)
Regulatory framework for herbal medicinal products in Europe including their quality assurance.
Speaker: Dr. Barbara Steinhoff. Pharmacist. Head of Department Herbal and Complementary Medicinal Products and Pharmaceutical Technology at the German Medicines Manufacturers' Association (BAH), Bonn. Member of the ESCOP Board and Co-Chair of the ESCOP Scientific Committee.
Presentation