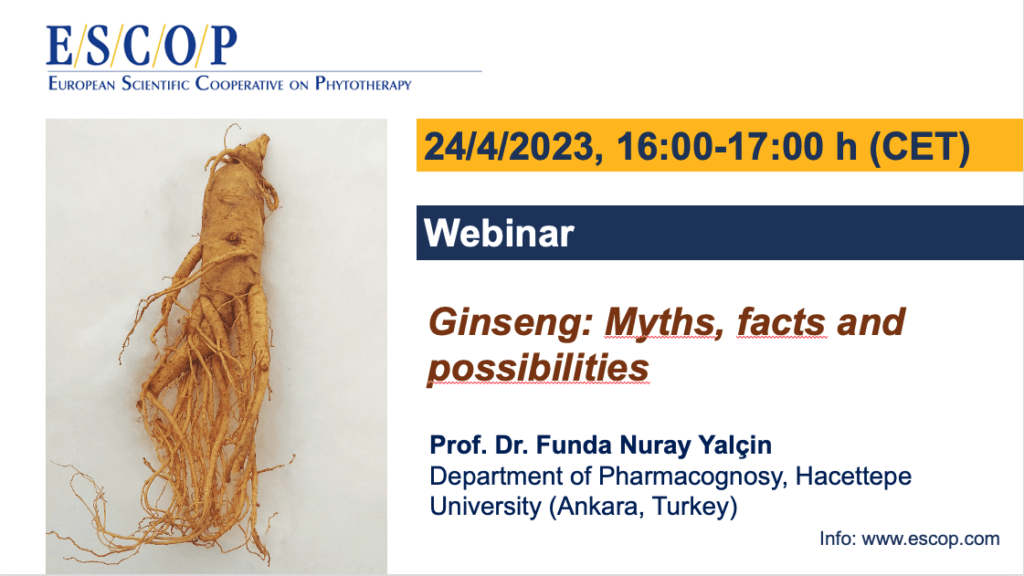 24/4/2023, 16:00-17:00 h (CET)
Program
16:00-16:05 h. Presentation of ESCOP. Dr. Liselotte Krenn (Chaiman of ESCOP).
16:05-16:40 h. Lecture: "Ginseng: myths, facts and possibilities". Prof. Dr. Funda Nuray Yalçin, Department of Pharmacognosy, University of Hacettepe (Turkey), member of the scientific committee of ESCOP.
16:40-17:00 h. Forum-debate.
Moderator: Prof. Evelyn Wolfram, member of the ESCOP scientific committee.
Note:
The presentation (PDF) is accessible only to users registered on escop.com (members of societies and subscribers), in viewing format, with no download option