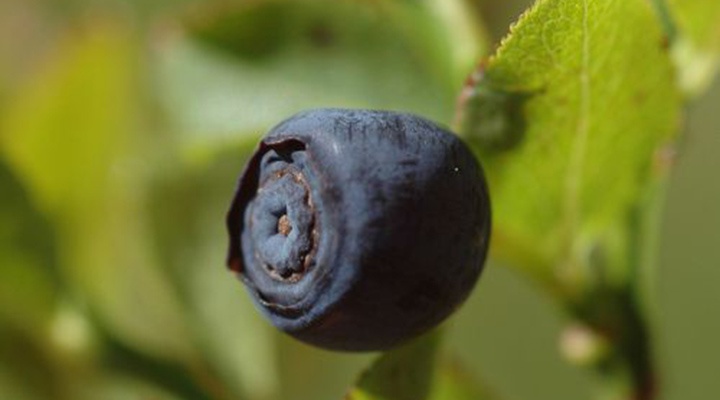 A randomized, double-blind, placebo-controlled clinical study published in the European Review for Medical and Pharmacological Sciences shows that fresh frozen blueberry fruit extract may play an important role in the adequate preservation of aqueous levels in people with ocular dryness.
Dry eye is a chronic pathology of tear fluid and corneal-conjunctival epithelium, which can significantly affect visual function, quality of life and work productivity. Apart from different conventional treatments, nutritional supplements based on blueberry extracts have been identified as effective contributors to eye health.
The aim of the study was to investigate the ability of blueberry extract to maintain adequate levels of tears and to confirm its antioxidant potential. 21 healthy subjects between 30-60 years with dry eye participated in the study, being randomly assigned to receive 2 daily tablets of 80 mg of fresh frozen blueberry fruit extract (Vaccinium myrtillus), standardized to a content of 36% anthocyanins (Mirtoselect®) or placebo for 4 weeks. The results were evaluated using the Schimer test (which measures the volume of lacrimal secretion), before and after the study period. A significant improvement was observed in the treated group, whereas in the placebo group the variation in the mean values of the Schimer test was not significant.
The elderly or those exposed to certain conditions of stress to the eye, such as dust or dry environment, may experience discomfort, visual disturbance and instability of the tear film with potential deterioration of the ocular surface. This study opens a new application for this extract of blueberry in subjects with visual fatigue and a greater tendency to suffer dry eye. The antioxidant potential observed is of great importance due to the fact that the observed ratio between dry eye and reactive species derived from oxygen.
Author: Bernat Vanaclocha, Revista de Fitoterapia, Sociedad Española de Fitoterapia (SEFIT).
Reference: The effect of a natural, standardized bilberry extract (Mirtoselect®) in dry eye: a randomized, double blinded, placebo-controlled trial. controlled trial, European Review for Medical and Pharmacological Sciences, 2017; 21: 2518-2525.
More info