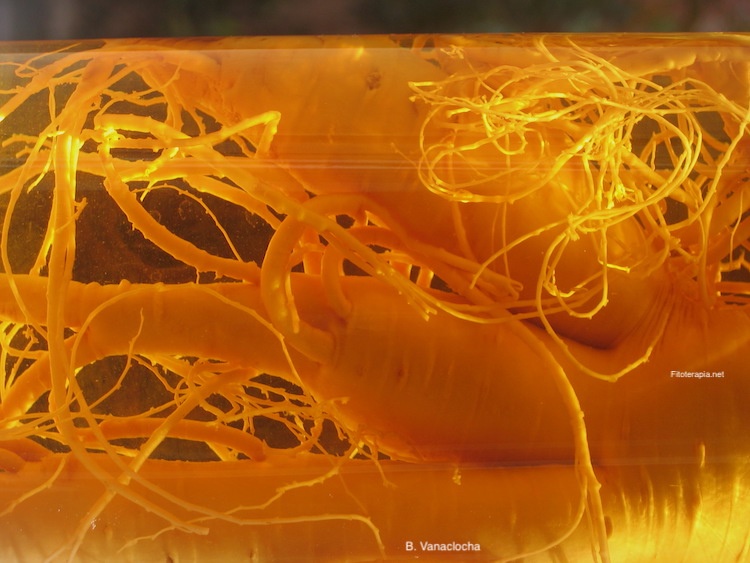 Female Sexual Dysfunction (FSD) consists of a heterogeneous group of disorders that prevent the individual from responding to sexual stimuli and enjoying sexual experiences.
FSD has a relatively high prevalence during menopause since decreasing estrogen and androgen levels adversely affect sexual health. Symptoms may be alleviated with hormone supplementation and by using phytoestrogen-containing medicinal plants. According to the multifactorial etiology of the symptoms, the use of multi-target medications may be a perspective to alleviate sexual dysfunction in women.
Panax ginseng, a well-known adaptogenic plant may be an effective multi-target plan, that based on its versatile pharmacological effects, including estrogen-like properties.
In a recent double-blind, randomized, controlled trial, 62 women (average age 53 years) were randomly assigned to receive either 500 mg of Panax ginseng (containing ginsenoside Rg1 = 0.3% and Rb1 = 0.2%) or placebo twice daily for four weeks. Standard questionnaires related to sexual function and quality of life were completed before and after the intervention.
At the end of the study, sexual function scores, including all the domains of the questionnaire (desire, arousal, lubrication, orgasm, satisfaction, and pain) were significantly (p < 0.001) higher in the intervention group compared to the control group. Quality of life and menopausal symptoms improved significantly (p < 0.001) better than in the control group.
Reference: Ghorbani Z, Mirghafourvand M, Charandabi MAA, Javadzadeh Y. The effect of ginseng on sexual dysfunction in menopausal women: A double-blind, randomized, controlled trial. Complementary Therapies in Medicine 2019 (45): 57-64. DOI: 10.1016/j.ctim.2019.05.015
More info about ginseng: European Scientific Cooperative on Phytotherapy. ESCOP monographs The Scientific Foundation for Herbal Medicinal Products. 2nd edition. Exeter (UK): ESCOP, Stuttgart: Georg Thieme Verlag, New York: Thieme New York. 2003. Pages: 211-222.