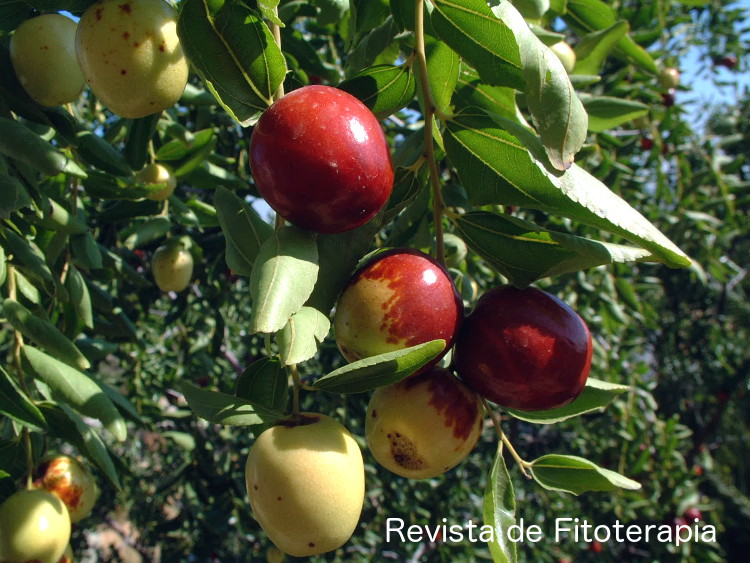 Insomnia is a frequent symptom that affects life quality. In Europe, plants with well-established efficacy (valerian, valerian-hops combination) and from the traditional medicine (lemon balm, passion flower) are used to treat insomnia. Unlike other indications, plants of Asian origin are not typically used with this indication. A recently published article reports the efficacy of a tea (HT002) based on Asian medicinal plants in the treatment of insomnia.The components of the tea: Ziziphus jujuba var. spinosa (Ziziphi Semen), Rehmannia glutinosa (Rehmanniae Radix), Z. jujuba var. inermis (Zizyphi Fructus), and Gardenia jasminoides (Gardeniae Fructus) were selected based on their traditional use and also considering the available experimental data. Z. jujuba var. spinosa is a plant that is very frequently used for insomnia. For this plant, that sleep-inducing and anxiolytic effects have been confirmed experimentally, which might be related to the GABA level-increasing effect of the herb. For the other components, sedative or anxiolytic effects have been described in different experimental models. However, this composition, similarly to several other "Traditional Asian" products undergoing clinical trials, is not an authentic product with centuries-long tradition, but a combination prepared considering tradition and new scientific data at the same time.
In the parallel group, randomized, controlled pilot trial, performed in Korea, participants were included if they were between the ages of 30 and 49 years, experienced sleep problems for at least 3 days a week and had mild-to-moderate insomnia as indicated by a score of 8–21 on the Insomnia Severity Index (ISI). Altogether 40 participants were randomized to the HT002 (n = 20) or waitlist (n = 20) groups. Those randomized to the HT002 group were instructed to drink the tea twice daily, whereas participants in the waitlist group received no intervention during the 8-week study period.
Outcomes were recorded at baseline, after 4 weeks of treatment, and at the 4-week post-intervention follow-up. The primary outcome of was the ISI score. The ISI score assesses the severity of sleep onset problems, sleep maintenance difficulties and sleep quality. The ISI score improved significantly better in the HT002 than in the waitlist group (week 4: -4.0 ± 0.8 vs. -0.4 ± 0.8, p < 0.05; week 8: -4.8 ± 0.7 vs. 0.9 ± 0.7, p < 0.05). Secondary outcomes (Pittsburgh Sleep Quality Index and the 12-item Short Form Health Survey scores) also improved during the 4-week treatment period in case tea drinking participants. The tea was well-tolerated, with only one dropout in the treated group. Liver and renal functions were not affected. Although these results are promising, double blind studies with greater study populations might reveal the real efficacy of this combination tea.
Reference: Mun S, Lee S, Park K, Lee SJ, Koh BH, Baek Y. Effect of Traditional East Asian Medicinal herbal tea (HT002) on insomnia: a randomized controlled pilot study. Integr Med Res. 2019; 8: 15-20.