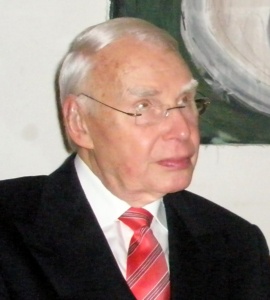 It is with great sadness to learn recently that Luc von Hebel, another founding father of ESCOP, has passed away on February 22nd, 2022, at the age of 88. As a member of the Netherlands Association for Phytotherapy (Nederlandse Vereniging voor Fytotherapie, NVF), he was not only co-founder but also supported ESCOP for many years in the Board of Directors.
Luc von Hebel had a long and distinguished career in the field of herbal medicinal products. During the 1990ies he was Chair of the Herbal Committee of Association of the European Self-Care Industry (AESGP) where he significantly influenced the regulatory developments.
ESCOP will keep commemoration and offers sincere condolences to his family.