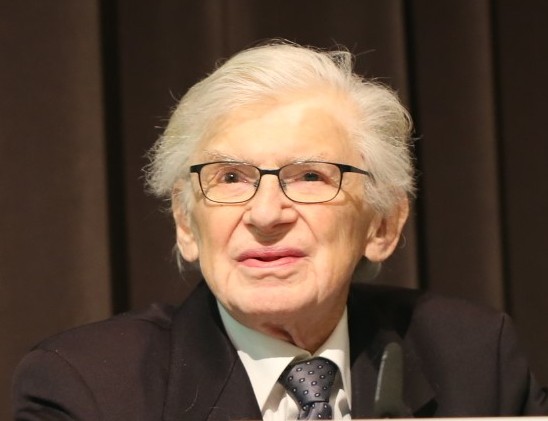 With deepest regret ESCOP has to inform all members, friends and colleagues in phytotherapy that a doyen of research in the field of medicinal plants, Professor Dr. Max Wichtl, passed away on 30 July 2019 at the age of 94. He started his academic career at the University of Vienna, where – after his habilitation in 1965 – he served as Professor of Pharmacognosy from 1971 to 1973. In the same year he became full Professor in Pharmaceutical Biology at the Phillips University in Marburg, Germany, until his retirement in 1990.
From early in his professional career, Max Wichtl focussed on the phytochemistry of medicinal plants. During his academic career he was well-known as engaged teacher in pharmacognosy/pharmaceutical biology. His authority among generations of pharmacists and physicians is based on his editorship of the famous textbook "Teedrogen ein Handbuch für Apotheker und Ärzte".
Max Wichtl was honorary member of the Society for Medicinal Plant and Natural Product Research, of the Austrian Society of Phytotherapy and awardee of the prestigious Egon Stahl Award in Gold.
The passionate enthusiast of Mozart for many years directed Mozart´s operas in the "Marionettentheater Schartenhof" in Germany and died only a few hours after enjoing a concert at the "Salzburger Festspiele".
All of ESCOP´s sympathies go to his wife Waltraud.
Author: Liselotte Krenn. Member of the board of Directors in ESCOP (European Scientific Cooperation on Phytotherapy), member of the board of the Austrian Society of Phytotherapy, member of the editorial board of Phytomedicine, Phytotherapy Research, International Journal of Molecular Sciences and Scientia Pharmaceutica.