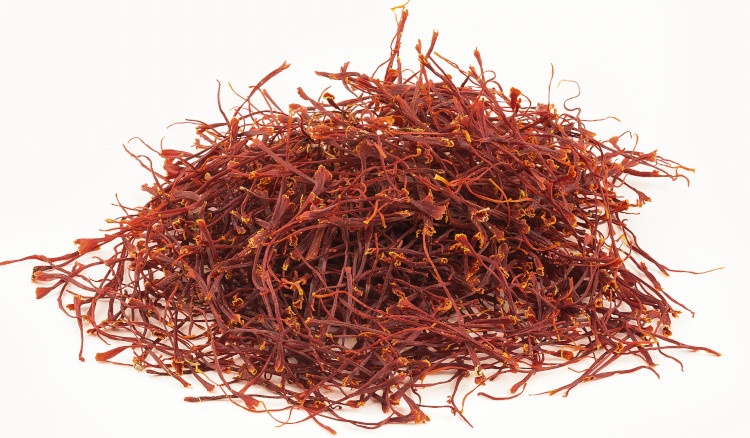 Introduction: Dried stigmas of saffron flowers (Crocus sativus L., Iridaceae) are a traditional Persian spice, also used in Europe. Type 2 diabetes mellitus (T2D), a global health problem, was shown to be of increasing prevalence during the last decade. As saffron constituents, such as crocin, picrocrocin and safranal, are known to possess antioxidant and anti-inflammatory activity and as saffron hydroalcoholic extracts reduced complications of diabetes, such as hyperglycemia, hyperlipidemia and oxidative stress in diabetic rats, a randomized, placebo-controlled clinical study, investigating metabolic control in humans with type 2 diabetes, was conducted.
Trial: In total 54 patients with T2D were enrolled and randomly divided in 2 groups (27:27), receiving either placebo- or saffron extract-capsules tid d for 8 weeks. 52 patients completed the study (26:26), as 1 patient per group dropped out, both because of headache. It was called triple-blinded, as randomization was blinded from investigators, patients and data analyzers. Fasting blood sugar (FBS) serum levels were determined after 2h fasting. Also cholesterol (TC, HDL, LDL) levels and blood-pressures were measured. There were no significant differences between the baseline characteristics of the 2 groups, e.g. mean age and body mass index of patients were 55 ± 7 years and 25 ± 7, respectively.
Medication: Each capsule contained, either 15 mg of Saffrotin® (dry hydroalcoholic saffron extract: ethanol 80%, DER 1:15, containing 0.13-0.15 mg of safranal and 1.65-1.75 mg of crocin per 15 mg), or a suitable placebo. Patient's diets, physical activity and certain acceptable medications (metformin or glibenclamide), were maintained during the study period. To ensure compliance, all patients received short messages on their cell phones each day, to remind them to take their study medication.
Results: A significant reduction within 8 weeks was found for FBS in the saffron group (p < 0,001), compared to the controls. There was no statistical difference in other metabolic parameters, such as serum lipids and blood pressure.
Conclusion: Saffron hydroalcoholic extract may improve blood glycose control considerably, by reducing FBS-serum levels in T2D patients. Further studies, using different dosages of saffron extract and a larger sample size, are required.