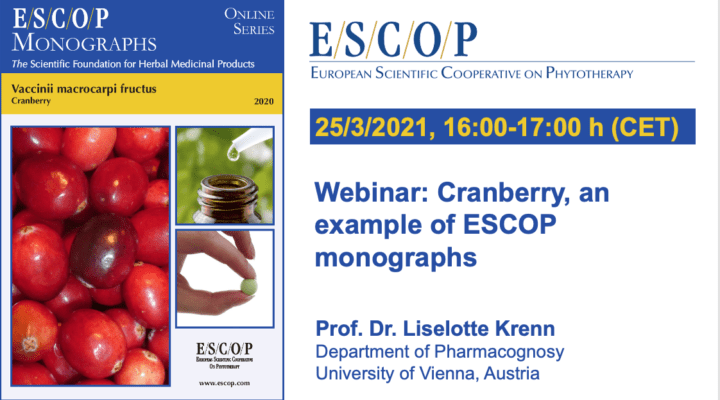 25/3/2021, 16:00-17:00 h (CET)
Program:
16:00-16:05 h. Presentation of ESCOP. Dr. Tankred Wegener (Chaiman of ESCOP).
16:05-16:40 h. Lecture: Cranberry, an example of ESCOP monographs. Prof. Dr. Liselotte Krenn, Department of Pharmacognosy, University of Vienna (Austria). Deputy Chair and member of the scientific committee of ESCOP.
16:40-17:00 h. Forum-debate.
Moderator: Prof. Evelyn Wolfram, member of the ESCOP scientific committee.